UNM Clinical Informatics Fellowship Program
This fellowship is an ACGME accredited, two-year, full time, training program. Completion of the Fellowship makes fellows eligible to sit for the clinical informatics board certification exam. The Fellowship is an applied fellowship meaning the goal is to train clinicians in the best methods to deploy and maintain health information technologies (including electronic health records). Fellows are also encouraged to present and publish the results of their projects.
To be eligible to apply for the clinical informatics fellowship, applicants need to be board eligible or board certified in any of the clinical medical specialties. Even though the fellowship is administered at UNM through the Department of Internal Medicine, you do not need to be an internist to be eligible. No background in computer science or engineering is required either.
The fellowship includes mentored projects, a web-based clinical informatics curriculum through Oregon Health Sciences University (OHSU), mentored leadership roles with the institution, and participation in a local UNM-based clinical informatics lecture series. The mentored projects will align with the Fellow's roles and interests. These projects will cover three domains: information retrieval and analysis; leadership and project management; and, IT implementation. Salary and fellowship expenses are covered similar to other clinical fellowships (e.g., cardiology, endocrinology, etc.) and is based on your program year (e.g., PGY-4, PGY-5, etc.) If you are interested or have questions, please contact Kendall Rogers, MD, Program Director.
Meet our Faculty/Staff
---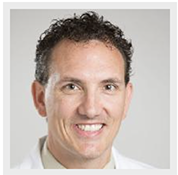 Program Director
Kendall Rogers, MD, CPE, FACP, SFHM krogers@salud.unm.edu
Professor and Chief of the Division of Hospital Medicine at University of New Mexico Health Sciences Center, where he founded and has led the group for 16 years. He has served as the core faculty in UNM's Clinical Informatics Fellowship since its inception in 2016 and became the Program Director in January of 2019. Over the last 15 years, Dr. Rogers has also been a strong advocate for adoption of effective health IT, while also being a strong critic and engaging on a policy level, and directly with vendors, about poor design and lack of innovation inhibiting health IT from achieving its full potential. He was co-author to the 2012 HIMSS Book of the Year "Clinical Decision Support: An Implementer's Guide" and was Board Certified in Clinical Informatics in 2016.
His innovations have been recognized on a national level. His leadership as Lead Mentor in Society of Hospital Medicine's (SHM) Glycemic Control Mentored Implementation Program contributed to SHM being awarded the 2011 John M. Eisenberg Award from the National Quality Forum and the Joint Commission. Dr. Rogers is a Senior Fellow in Hospital Medicine, served 8 years as Chair of SHM's Information Technology Committee, 6 years as a member of SHM's Quality and Patient Safety Committee, and since 2016 as a member of SHM's Public Policy Committee. He has given numerous talks at national meetings on a variety of topics including quality improvement, leadership, and clinical informatics.
---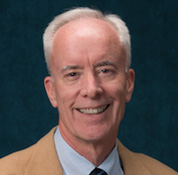 Associate Program Director
Jonathan Eldredge, jeldredge@salud.unm.edu
Dr. Jon Eldredge is Professor and Associate Program Director for the Clinical Informatics Fellowship. Jon is Domain Leader for Biomedical Informatics in the Masters of Science in Clinical Research degree program. He has authored over 65 articles in peer reviewed journals and 22 book chapters. "My goal is to offer our Fellows enriching, challenging educational experiences tailored to their needs and interests."
---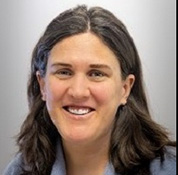 Core Faculty
Meghan Brett, MD mbrett@salud.unm.edu

Current Infectious Disease Faculty at UNM Hospital and Core Faculty for CI Fellowship. Dr. Brett is Board Certified in Clinical Informatics. Quality Improvement mentorship is guaranteed as part of her role as core faculty. Dr. Brett is an adult infectious diseases physician at UNM Hospitals. She completed training with CDC as an Epidemic Intelligence Service Officer. Since 2012, she has served as the UNM Hospital Epidemiologist and works closely with Infection Prevention and Control; she is also the medical director for the antimicrobial stewardship program. She remains amazed by infectious diseases and has yet to encounter any tinge of boredom while working in her roles at UNM. Her interests include patient safety, antimicrobial resistance, clinical informatics, and public health.
---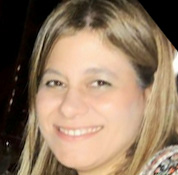 Core Faculty
Giselle Sosa, MD, FACP grsosa@salud.unm.edu
Fellow of the American College of Physicians (ACP) and member of the scientific committee at the New Mexico Chapter and Core Faculty for CI Fellowship. Currently, Dr. Sosa is a Research Assistant Professor at The University of New Mexico in the Internal Medicine Department after 15 years of experience in Clinical Research for Pharmaceutical companies. In 2012, she was the CEO for the implementation of the first nation-wide Electronic Health Record and International Public Health System in Panama, for 60 Health care facilities across the country including hospitals, emergency rooms and outpatient services. Her expertise includes Project Management, Database, Implementation Science, Human Resources Management, Leadership and Change, and a master's degree in health informatics at the Hospital Italiano in Argentina. In 2015, her project was awarded by the National Innovation Authority in Panama and was member of the eHealth Commission of the Pan-American Health Organization, affiliate to the World Health Organization.
She joined as a Core Faculty at UNM (University of New Mexico) Clinical Informatic Fellowship in 2021.
---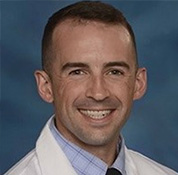 Core Faculty
Dr. John G. Williams, jgwilliams@salud.unm.edu

After completing an internal medicine residency at the University of Colorado and a pulmonary and critical care fellowship at the University of Maryland, Dr. Williams pursued a clinical informatics fellowship at UNM where he completed a graduate certificate in Health and Clinical Informatics from OHSU, co-founded an alert governance committee, and participated in several operationally focused informatics projects. His clinical practice currently includes inpatient pulmonary and critical care at both UNM Hospital (UNMH) and SRMC.
---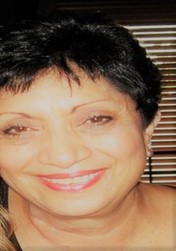 Medical Education Program Coordinator
Monica Eissele, cifellowship@salud.unm.edu

In addition to serving as the Department of Internal Medicine's Clinical Informatics Fellowship Coordinator for the Translational Informatics Division, Ms. Eissele is the Medical Education Program Coordinator for the Division of General Internal Medicine/Geriatrics, and the Geriatrics Fellowship Coordinator for the Division of Hospital Medicine.