UNM Clinical Informatics Fellowship Program
This fellowship is an ACGME accredited, two year, full time, training program that upon completion, makes fellows eligible to sit for the clinical informatics board certification exam. The fellowship is an applied fellowship meaning the goal is to train clinicians in the best methods to deploy and maintain health information technologies (including electronic health records). However, fellows are encouraged to write up and present the results of the projects they work on.
To be eligible to apply for the clinical informatics fellowship, you need to be board eligible or board certified in any of the clinical medical specialties.
Even though the fellowship is administered at UNM through the Department of Internal Medicine, you do not need to be an internist to be eligible. No background in computer science or engineering is required either.
The fellowship includes three mentored projects, a web-based clinical informatics curriculum, and a local (UNM-based) clinical informatics lecture series. Salary and fellowship expenses are covered similar to other clinical fellowships (e.g., cardiology, endocrinology, etc.) and is based on your program year (e.g., PGY-4, PGY-5, etc.)
If you are interested or have questions, please contact Philip Kroth, MD, MSc, Program Director: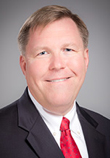 Professor
Philip Kroth, MD, MSc
Phone : (505) 272-6937
BMI LibGuide

Resource Links